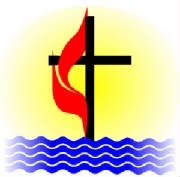 Two Congregations Become One in RIVER OF LIFE ASSEMBLY
In October, 2006 the congregation of LIFTING JESUS HIGHER MINISTRIES (formerly known as Jubilee Christian Center), moved into the facility of GRACE CHRISTIAN FELLOWSHIP. Just as several towns in the area became one city called Miramichi City (in January 1995), God did something special in like manner in that move . In July, 2007, GRACE CHRISTIAN FELLOWSHIP and LIFTING JESUS HIGHER MINISTRIES became as one, calling the new body of believers RIVER OF LIFE ASSEMBLY. Later that year a mortgage burning service was held, celebrating together the goodness of God.

God is not finished yet! We are impacting our city showing them the love of God by every available means. "Your love for one another will prove to the world that you are my disciples. (NLT)" John 13:35 Our continued prayer is not only that people will see the love of God, but that they will experience the love of God for themselves and allow that love to manifest through their lives in our city!
Rev. Willard Watling has joined us as "care pastor". He conducts weddings and funerals as well as ministering to the senior's homes in the area. He works with addictions services and visits hospitals and correctional facilities in the area.
We have a very vibrant Sunday School for kids from 2-12 that children talk about all over the city.
Our church is very multicultural consisting of several cultures, languages and colors.
We reach people from Baie - Sainte - Anne to Lyttleton and are presently involved in helping a church in Boisetown, NB.
If you are looking for an exciting, colorful, vibrant church that puts Jesus at the center with a strong emphasis on the word of God, come and join us.
River of Life Assembly - a very friendly church that cares for all its people